Be Careful While Learning Digitally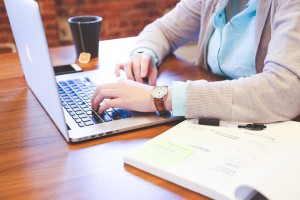 There is a lot of study material that is available online. This material is being aggressively accessed by students across the globe, and even teachers who are keen on keeping themselves updated and accessing online study resources. From a traditional classroom to an online environment, the concept of digital learning is giving a comprehensive makeover to the experience of learning as well as teaching. But like everything else, if one is not careful, the wonderful experience of online learning can turn sour. Following are few things that must be kept in mind while learning online, in order to make the most of the experience.
Keep Procrastination at Bay
While learning online, one must remember the agenda for which they are accessing online study material. Online learning gives one the opportunity to learn from anywhere and at any time, without any fixed schedules and places of learning. This choice must not be exploited and a self-governed practice must be inculcated in the students' daily schedule.
Overcome Alienation
There are definitely pros and cons to every method of learning – the same goes for digital learning as well as the traditional classroom set-up. Many students may feel alone while learning online as when one is in a classroom, they sit with a group of students. This makes them feel like a part of a community. But students must not forget that they can share ideas, concepts, seek help and even connect with students as well as teachers online too.
Platform of Choice
Many students excel while learning online, and simply struggle when they have to sit in a classroom and learn via traditional ways; they fare better when they appear for online tests and take digital MCQ question papers to gauge their progress. For some other students, the opposite of all this makes more sense. Therefore, understand the method of learning that reaps heavy dividends, and follow it diligently.
In every case, it is essential for every student to be committed to their studies, carefully manage their time, never take a moment to slack in their education and keep a check on their temperament to excel. One great e-learning platform available for engineering students is Magic Marks. This progressive platform is extremely helpful in learning in the most impactful manner. From mechanical engineering video lectures, to civil engineering video lectures, find the study material in the easiest and most interesting form. To avail the videos, sign up now by purchasing the Study Pack.
---