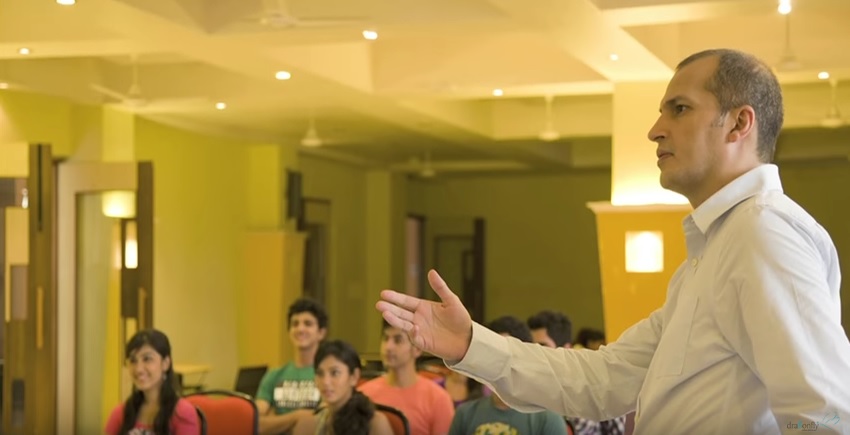 The world is currently experiencing a digital boom and the education industry has created a place for itself too in it. An increasing number of students are switching to studying online courses in different fields like engineering, business, arts or even technical tools and programming languages. This gradual rise in digital courses has given eLearning a big boost the world over. It is not only a more technologically advanced study platform but also provides students with a lot of flexibility as they can choose to study from any place at any time as per their convenience. No longer do the students have to worry about time-tables and fixed schedules. Moreover, the students are also at liberty to choose what they what to study or prioritize specific subjects over others.
Magic Marks is one of India's most comprehensive and advanced digital learning platforms, which has been created specifically for students pursuing engineering in India and also for those who are planning to appear for competitive examinations. Magic Marks' video lectures have a crisp and clear English voice over and detailed animation that help you grasp the content of the topics easily. It offers online courses in four main streams namely First Year, Civil, Electrical & Electronics and Mechanical. Apart from Engineering video tutorials, Magic Marks also offers assessments and MCQs to help students self-test their learning as well as track their progress in certain topics of learning.
Magic Marks Engineering Tutorials
Magic Marks provides content in four engineering streams as mentioned above. The subjects and concepts covered in each are discussed as follows:
First Year Engineering: First Year Engineering has a basic set of topics, the fundamentals of which are crucial for every engineering student to learn in order to create a strong foundation to their education and career. Some of the major subjects in this stream are Engineering Chemistry, Engineering Mathematics, Engineering Graphics, and Engineering Mechanics.
Mechanical Engineering: Mechanical Engineering is considered the engineering stream with the widest scope encompassing several areas of study. It includes many diverse and broad topics such as energy, dynamics, fluid mechanics,dynamics, fluid mechanics, combustion, manufacturing, robotics and thermodynamics.
Civil Engineering: Civil Engineering's most essential discipline is structural engineering that consists of constructions of different edifices like buildings and monuments and structural constructions like bridges and railroads. Some of the important topics of learning provided by Magic Marks are Transportation Engineering, Materials Engineering, Structural Engineering and Earthquake Engineering.
Electrical & Electronic Engineering: Magic Marks provides Electrical and Electronics Engineering course to help students develop certain expertise like designing and testing circuits as well as programming software and using computers to generate designs. Some of the most crucial topics covered in this stream include Antenna and Wave Propagation, Power Electronics, Communication Systems and Electronics Measurement and Instruments.
---