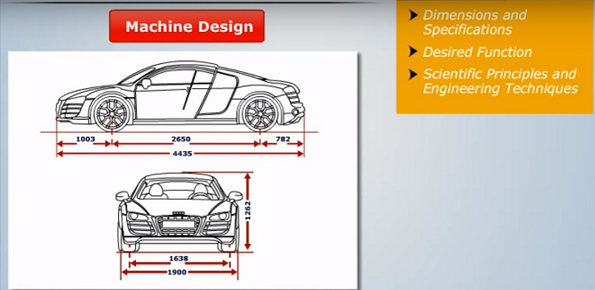 How Digital Learning Scores Over Conventional Classrooms
In today's age technology and internet drive every industry. The field of education too has advanced in leaps and bounds bringing courseware and lectures right to the smart devices of students. Digital Learning or eLearning is indeed the future of education in every country around the world. Promoting digital learning in various professional spheres solves the issue of inaccessibility and is an effective way of enabling young learners, who live in remote locations, to pursue a career of their choice by studying online.
The Power of Technology
India's current education system lacks stability, quality as well as accessibility to all. The best way to overcome these issues and bridge gaps in education experienced by many students, is by using technology and the internet. Apart from quality of education the system is also facing additional challenges like poor infrastructure, inferior facilities, scarcity of good teachers and the poor economic status of students. Technology possesses the capability to address all these issues and provide better quality education to young students and that too at a cost that can be afforded by most as opposed to the enormous tuition fee charged by colleges and institutions.
Nowadays students can find many different eLearning platforms that are easily accessible and that provide good quality courseware and study materials. Digital Learning is an essential step into the future for bettering the prospect of students and plugging the various drawbacks of the existing system.
One of India's biggest digital learning platforms is Magic Marks, which offers the largest library of video tutorials and comprehensive online courseware for engineers.
Magic Marks offers high-quality video tutorials with an easy-to-understand English voice-over. The courseware comprises learning topics and subjects from 5 engineering disciplines – First Year, Mechanical Engineering, Civil Engineering, Electrical and Electronics Engineering.
How Digital Learning Scores over Traditional Classroom Learning
eLearning offers many benefits over conventional classrooms, which are summarized as follows:
1).Provides additional features to students like videos and high-definition 3D imagery to explain scientific concepts. This not only helps students grasp the topics better but also strengthens the overall educational framework.
2).Makes it easier for students to be flexible on their study schedule. They can learn from anywhere at any time on their laptops or smart devices. eLearning assessments are a good way for students to test their progress, knowledge and answering speed before exams.
3).Provides a dynamic way of learning by putting the students in the driver's seat to select what, when and how much he wants to study. This eventually leads to better performance in the tests.
4).Digital Learning tools are robust and portable and can be used for conducting trainings, giving knowledge transfers and upgrading existing skills of individuals.
---